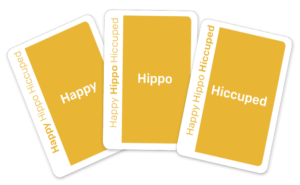 Can you say... "Happy Hippo Hiccupped"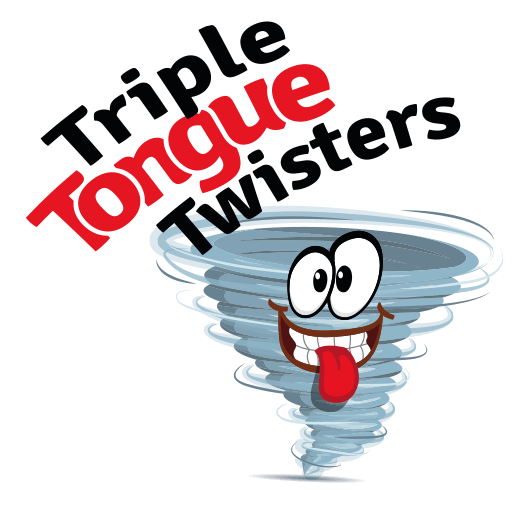 The Tongue Twister Card Game
Take Your Tongue for a Twisty Spin!
Did you know that you can improve your pronunciation, accent, memory skills and more while playing & laughing with this fun tongue twisters card game?  
Collect a three-card set and say the tongue twister set 3 times–Fast! (if you can) to win the set.
Not just for kids! Instructions include play variations for different and more challenging games.
Here's what people are saying...

Play this "Go-Fish" card game as usual but with a twist!
Complete a tongue twisters set and turn up the fun!
Say the Triple Tongue Twisters set out loud, 3-times, fast.


If you succeed, keep the set & score points.

If your tongue ties, LOOK OUT, the other players may try to win your set on their turn!

Most Educational Card Game
Did you know that saying tongue twisters out loud can…
Exercise, stretch and strengthen the muscles in your mouth.

 

Reveal the words and sounds you have trouble pronouncing.

Improve pronunciation of words & fluency of speech.

Help you practice your speech skills. Tongue twisters are not just for kids! Actors, Presidents, public speakers & performers often practice tongue twisters out loud to warm-up.